Studio Research Outline



The research programme developed in a chronological order throughout the year with each stage necessary to continual progression and refinement of the research at hand. Semester One resulted in a series of questions relating to my research which resulted in Semester Two being allocated in attempting to understand, explore and understand these problems and concepts.

Semester Two was defined by three transformative stages:

︎ Milestone One : Week Four deliverable was a critique of semester two proposed direction.

︎ Esky Exhibition : Mate was a fictional brand in collaboration with Mariah Arvanitakis.

︎ Workshop : Presentation and workshop of my research to third year students.


---

Semester One was an explorative period to inquire and understand a set of motives and interests. This inquisition of branding and visual identities was framed through critical lense and explored through visual experiments. It sparked numerous questions such exploring of the role of branding, challenging and defining orthodox design, reviewing how branding and communication has evolved in addition to understanding the current landscape of branding. The elective coordinated by Adam Cruickshank, Unconventional Publishing, facilitated this investigation by encouraging new models of approaching design, more specifically, the arrangement and publishing of designer-generated content. This unconventional approach to design not only challenged me creatively, but highlighted when it's appropriate to employ unconventional design thinking and solutions.

Ultimately, semester one provided opportunity to develop confidence in my voice as a designer and begin to understand how to appropriately comment and argue on a range of design issues. By adopting a critical lense throughout semester, I began to understand how I could use critical design for not only a tool for critique, but a method of research and invaluable tool to assist a design process. This stage proved vital in the maturity of my research and fueled a series questions to frame my research at large. If branding and design is a response to culture and social commentary, when is it appropriate for a designer to critique these corporate environments? How does a designer hold integrity in their practice without consideration to these questions?

As Semester One planted the seeds for the research, Semester Two began attempting to develop and refine these questions so an adequate response could be made. The solution was outlined in week 4, Milestone 1 as a design proposal. It explored concepts identified from Semester One and response to the question 'How can speculative design be used as a methodology to revise the process of branding?'. This investigation began with interviews (appendix 6.5) which considered concepts proposed by Dunne and Raby about speculative design and how they could be applied as tool to critique corporate branding. The outcome was a fictional brand Sense which was aimed to be a catalyst for hosting this conversation and experiment with visual imagery to be representative.

This proposal was to create a series of speculative briefs to design visual identities. After critique and timely self reflection, it was apparent the solution I had proposed was unrefined, unclear and a continuation of the themes identified prior semester instead of a response. Through the confronting critique it forced the research project to be approached in another perspective. This new viewpoint made me analysis the decisions I was making and question why I believed they were appropriate. It was this moment that the research progressed from a broad interest of branding at large, to critique of a design process that employs an intuitive lead process and values experiments and moments of serendipity.

This clarity in thought was responsible for producing 'Mate'. This Esky Exhibition in collaboration with Mariah Arvanitakis demonstrated the relevance and practicality of my research by producing an identity that was representative of it's design process. Sequential, the workshop proved to be invaluable stage at further refining the scope of the research. The process of becoming teacher instead of a student transformed the project from an explorative piece of research into a conscience piece of shareable and practical knowledge supported by a range of insights that had been acquired. The workshop participants were provided a framework to assist progressing through the Double Diamond Design Process in a way that promoted an intuitive lead process and experimental decision making.

In conclusion, the concepts and frameworks discussed in the workshop were further developed and refined. The initial framework transformed from a critique of the Double Diamond Design Process into its own process that highlights three key stages designer progress through when pursuing an intuitive lead and explorative design process.



---
Mate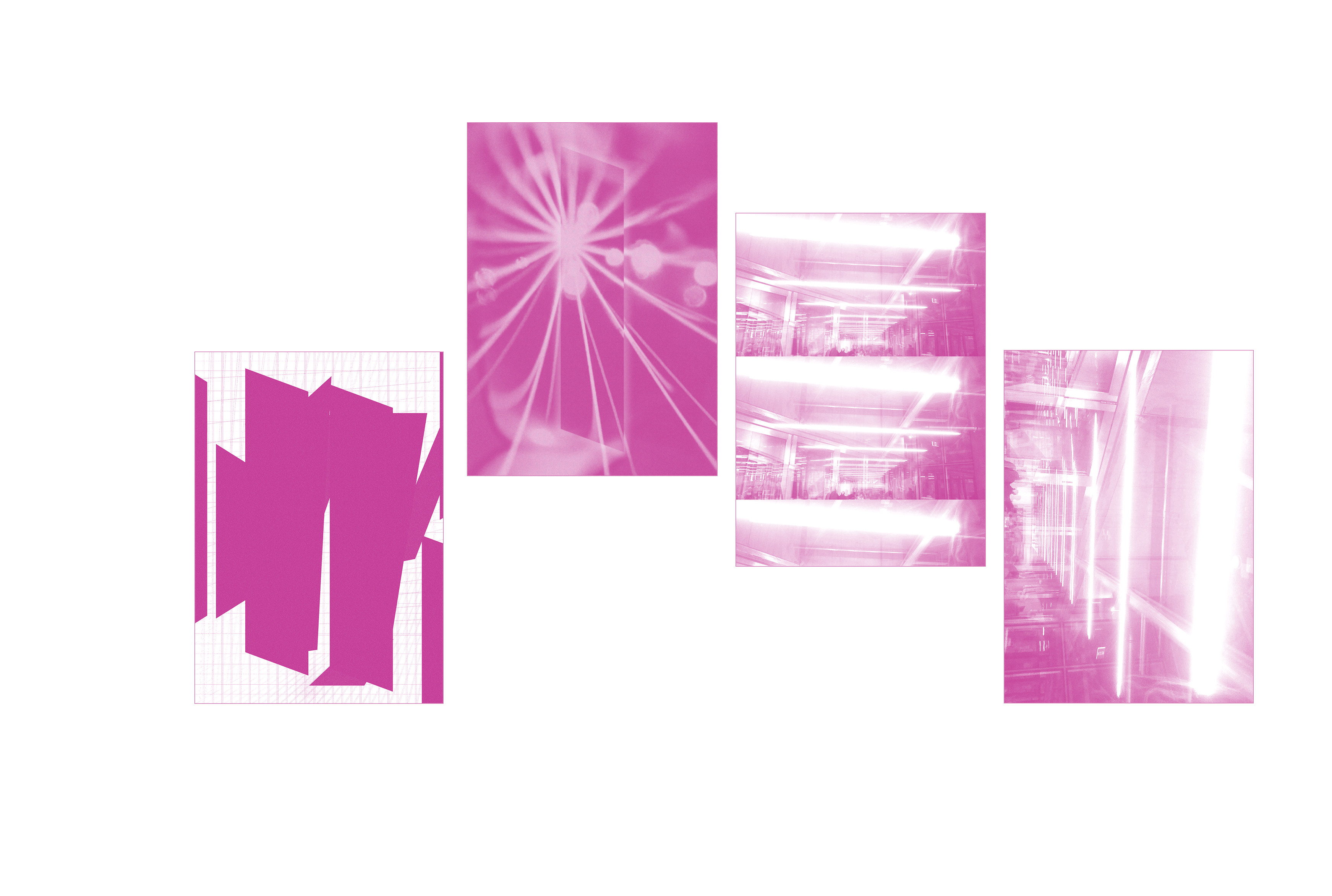 Mate
Collaborative exhibition with Mariah Arvanitakis displayed at Esky

Mate was a collaborative exhibition with Mariah Arvanitakis displayed at Esky. We established a broad brief of creating a visual identity for a service that would benefit students. Mate is an independent university service that promotes students to adopt a reflective attitude to their education. This service encourages student to consider their context of their learnings to coincide with their motive to pursue education. This exhibition provided opportunity to apply our thinking into a tangible thought and proved invaluable at acting as a vessel to clarify our projects and apply our design thinking.

It provided opportunity to create an identity without any restrictions, without the need to reference existing examples to justify its existence and portrayal. This was a liberating experience of pursuing a design process that encouraged and progressed with visual experiments. Instead of refining a solution it put myself, the designer in a position to pursue discoveries and adopt an explorative design process in response to the brief.

What was of interest was how the random portrayal of different elements created a narrative and how this was interpreted and engaged with. The spread of foreign elements acted as jigsaw puzzles, and only as whole that the narrative was deemed 'complete' and able to form a narrative. Even then, what was being presented varied from bypasser. This allowed the viewer to create their own understanding of what was being communicated. Resulting this individual understanding facilitated individual relationship and value to be formed between the broadcast of information (individual) to the receiver (person).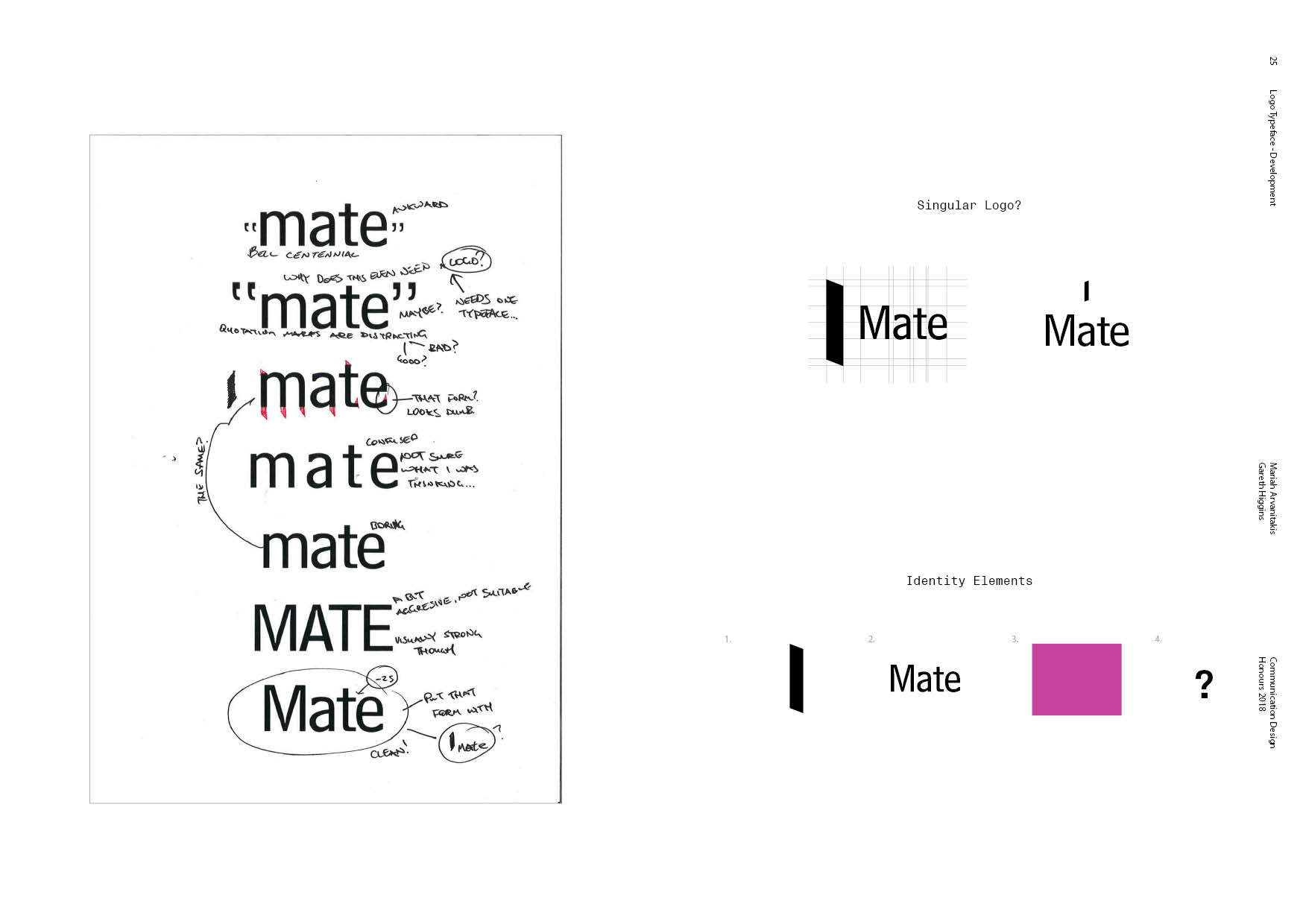 Exhibition catalgoue which documents the design process of creating Mate


Sense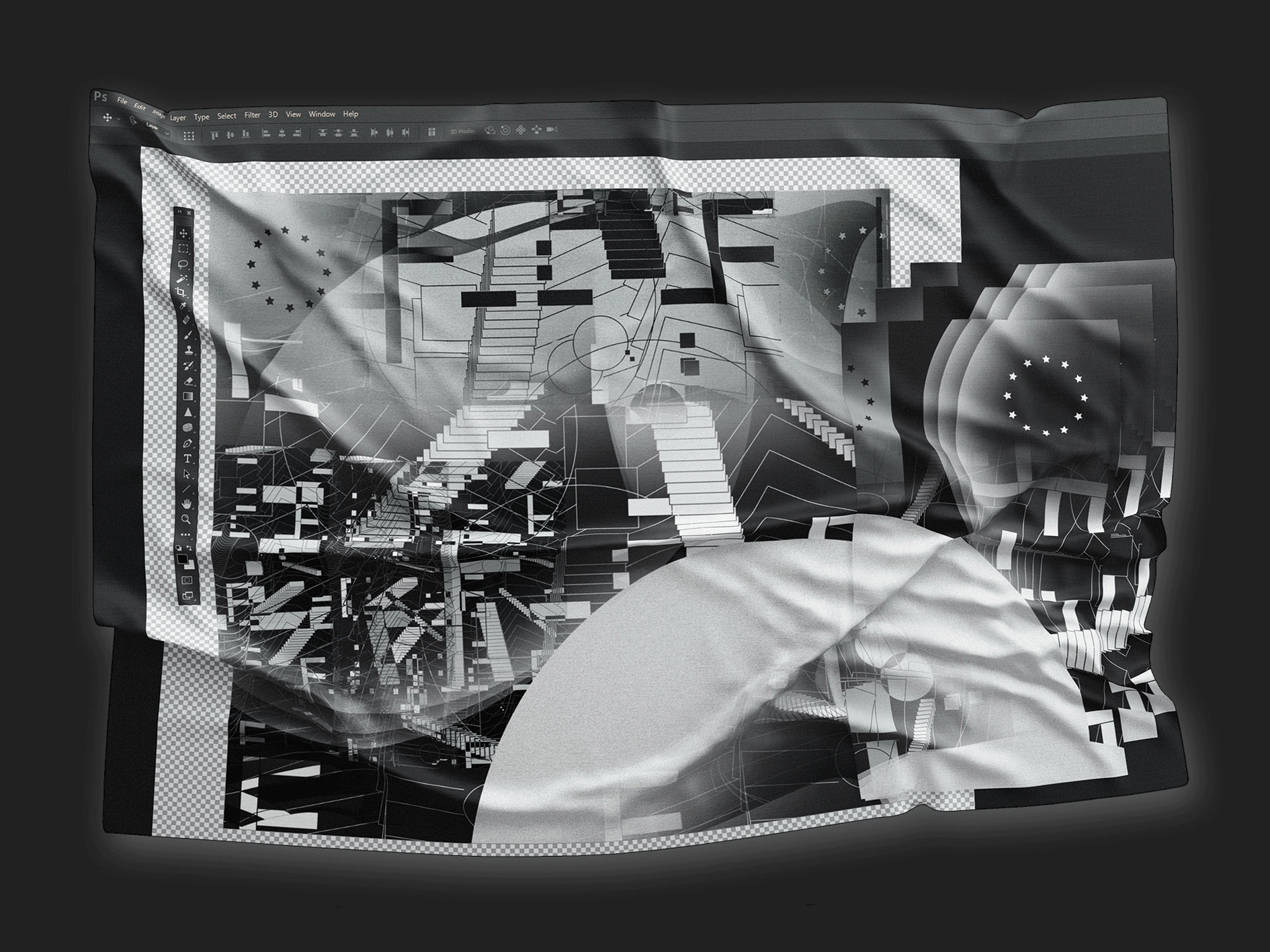 Sense


Sense was a design proposal for the Week Four deliverable. It was an experiment of how a fictional brand could be created to be a catalyst for representing and exploring speculative design. It embodied experimental design approaches and outcomes developed semester one which were aligned with literature from Jon Kolko who talked about Sensemaking, specifically the synthesis of ideas being a 'magical' act that designers perform.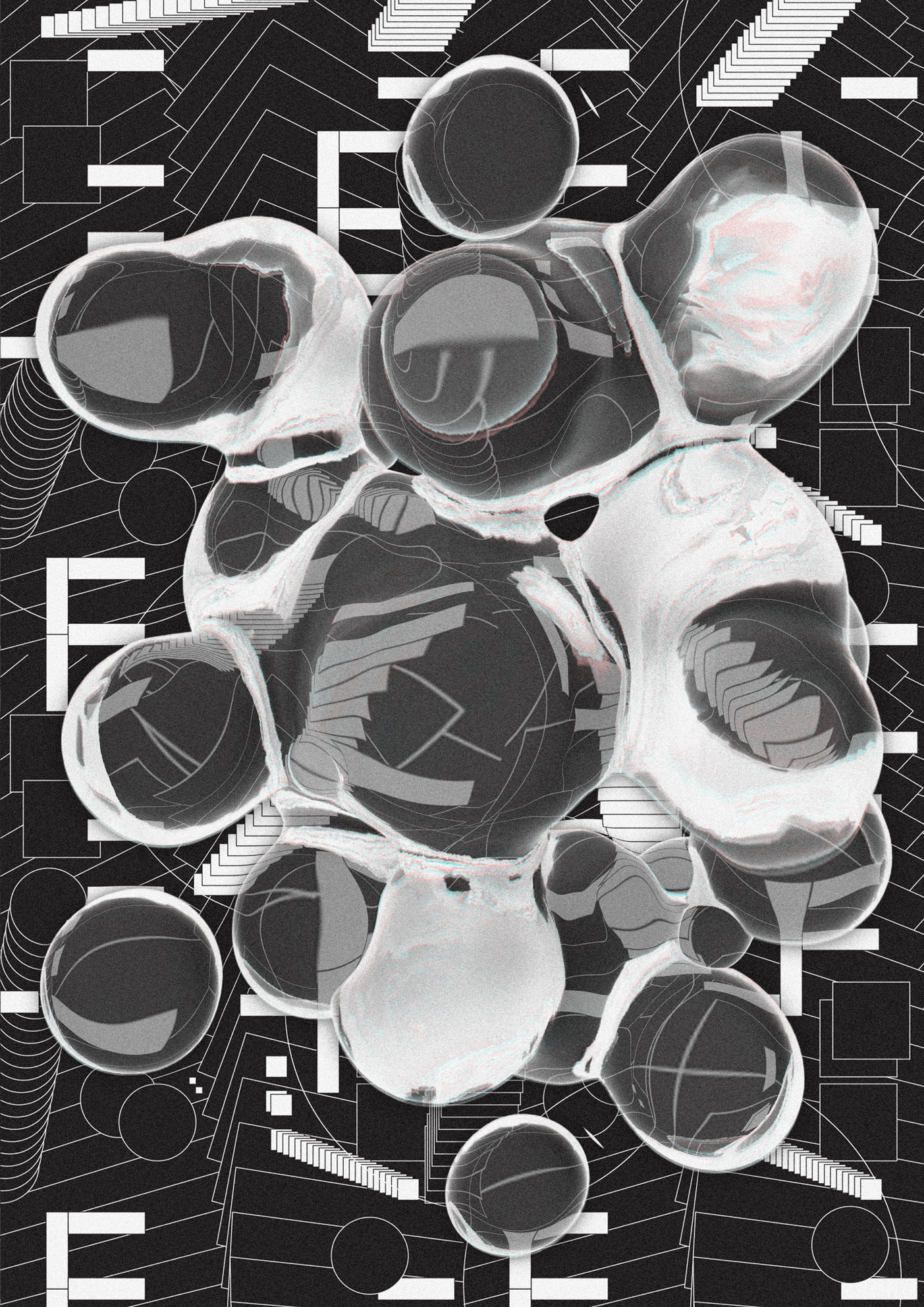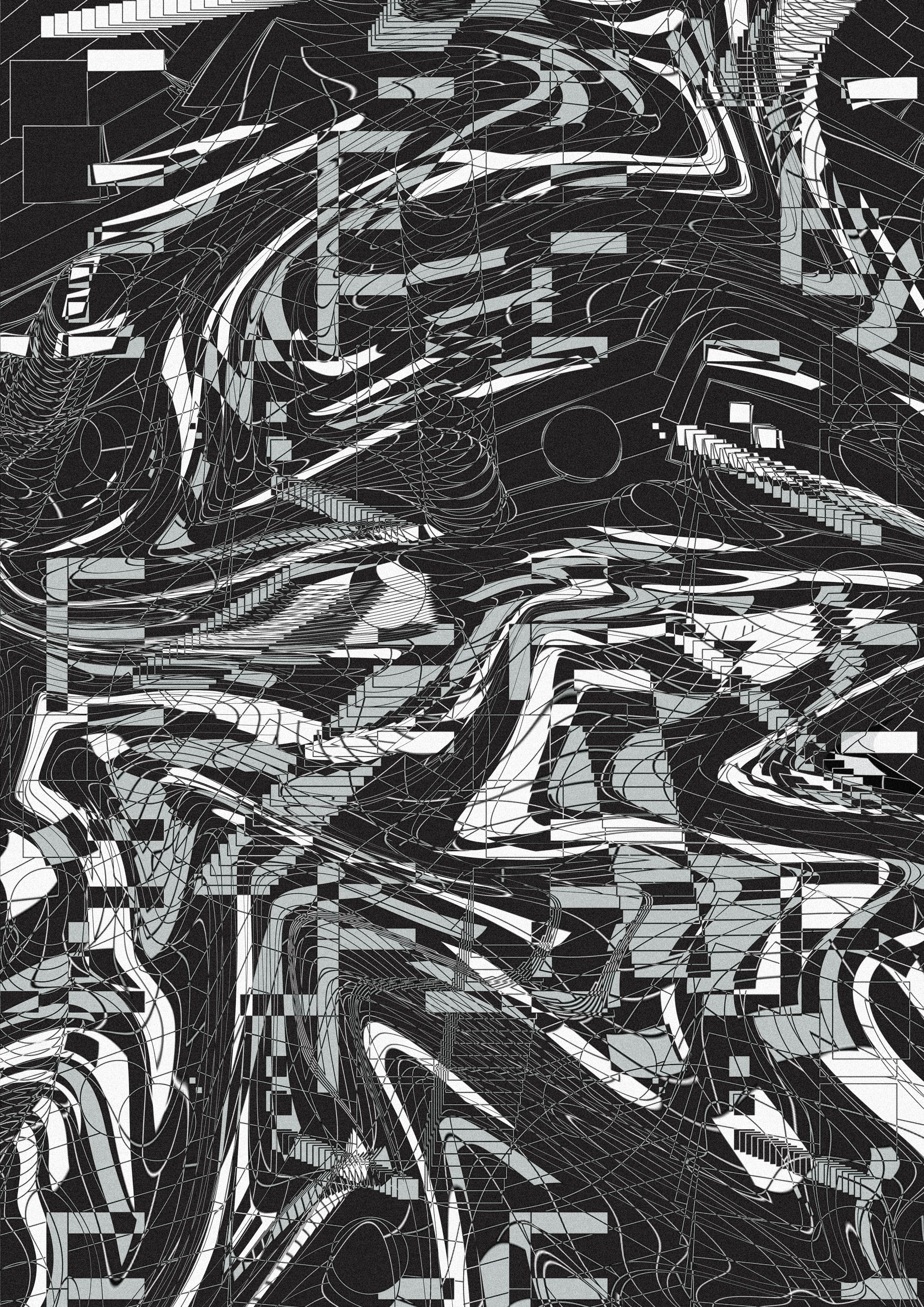 Sense was created by repurposing foreign elements into a new narrative. The visual elements were derived from visual experiments that were produced simply for aesthetic exploration and creative freedom. Sense highlights the process of a designer arranging and presenting a range of ingredients into a structure to form a narrative. What was of interest is that when you place anything together, it tells a unique story, unintentional or by design. For this example, when these foreign elements were combined they created a unique feeling, and when these feelings were combined with additional artifacts, it created a narrative. To keep this identity cohesive, I deliberately choice to develop the visuals to explore and adopt a consistent aesthetic.

Personally, Sense provided me with the needed opportunity to pursue digital image making and evaluate their experimental production. The process of their production seemed random, almost unjustifiable yet necessary and liberating as a designer and the research at large. However clarifying and meaningful this practice was, it evoked a series of questions regarding why I was pursuing this work and deemed it so valuable. After timely reflection and a meditation of perspectives: my own, friends, tutors and researchers, I began to understand that my intuition, how and why I was making decisions was key to progression through a design process and the synthesis of ideas. (Veen, 2001) clarified this thought stating 'good designers can create normalcy out of chaos' highlighting that my role next was to understand and articulate the decisions I was making.



---
Case Study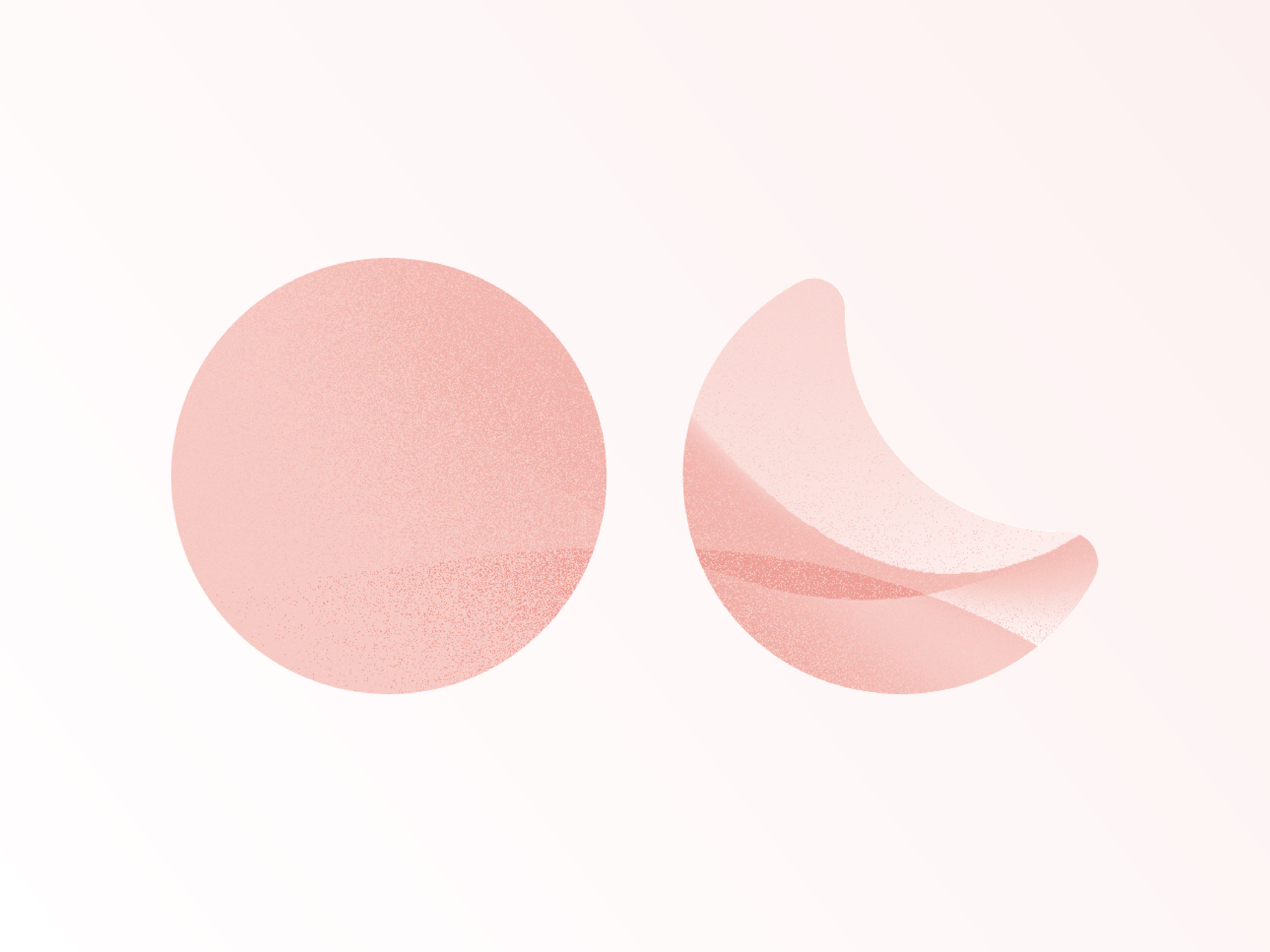 A rejected logo for a Yoga Nidra company

This purpose of this case study is to test the proposed frameworks in a particular, real world scenario. For this case study I was approached to design an identity for a yoga company with the purpose to generate marketing collateral to spread awareness of their business.

The process began with a meeting discussing what her vision was and clarity surrounding the parameters of the brief. The conversation durated for over an hour so I can form a detailed understanding of what Yoga Nidra meant and how to best visually represent this practice. This understanding was further developed by a list of readings and trialing Yoga Nidra to really understand what it was all about. Shortly after, I began to attempt to draw and visually represent these ideas.

From the guidance giving, the logo could resemble a lotus flower or raindrop. It was then it dawned on me that this symbol of lotus flower was severely being overused. Confirmation was through googling 'Yoga Studio' were wave of lotus flowers filled the page. This realisation suggested, although the lotus flower's were all slightly different it was the exact same concept. To make it worse, this concept was being used in a range of industries from dodgy massage parlours, other sport companies to perfumes.


Lotus Logos

After meditating on these ideas and attempting to visual depict them. I knew that I need to explain what Yoga Nidra was (as most people do not know) and not use a flower to do that. Suddenly, when I was reading up about the practice some more, I found an interesting quote about Yoga Nidra is the state between running and sleeping. This narrative was so simply and fitting, I knew I needed to visually illustarte this.

Sleeping could be represented by a moon and running by a sun. These two simple symbols were metaphoric for numerous stories, running and sleeping, day and night, black and white, yin and yang. Within these two shapes there was a calmness and stillness. During the practice of Yoga Nidra, participants experience and explore this calmness. I finalised the idea, packaged it together into a nice presentation and sent it at 11:30pm via email to express yy enthusiasm of my discovery. I had beaten the lotus flower!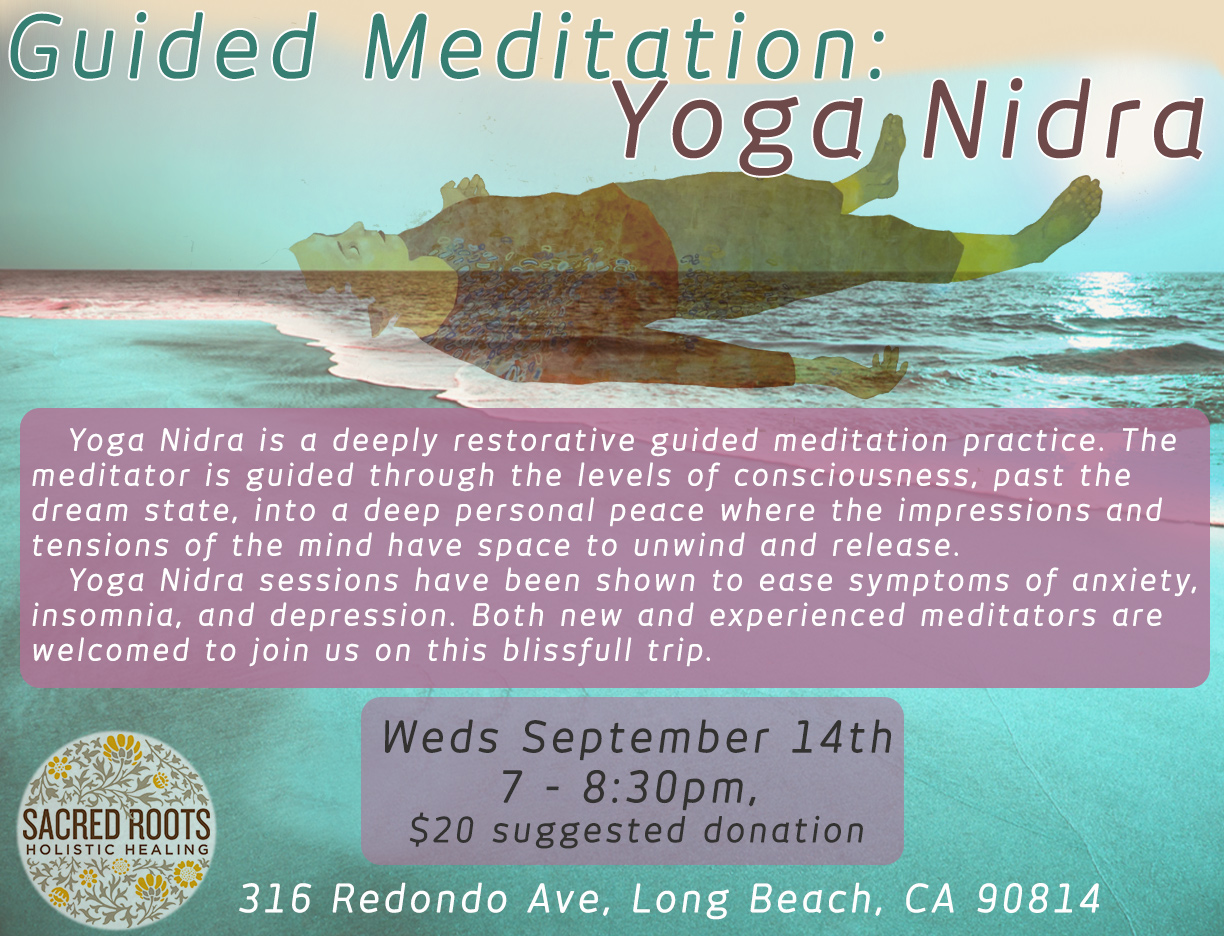 Feedback from client 'Why not something like this?'

After waiting patiently for a few days and becoming a bit confused as to why they hadn't emailed back to share this enthusiasm I received a phone call. 'It's good just not quite what I'm after, Ying and Yang is chinese and Yoga Nidra is not so it's not really appropriate'.... I was in disbelief! The appeal to these symbols is that they could tell numerous stories, not just one. How could this be? I had developed a fresh take on what Yoga Nidra and created a foundation for a strong, modern brand. 'Why not try something like this image (see above)'. This was a further shock to my research and proposed frameworks as they hadn't performed as expected.

After a few days of thinking what that feedback meant and why my concept was even considered it dawned on me that I had created a solution for myself, not the client. I realised that the design process I was pursuing was somewhat detached and the instead of finding a concept together. I had taking the client's 'baby' so-to-speak and said what it should and shouldn't be. Via pursuing this process that championed a designer's creativity, it had adopted an obnoxious position and places the designer in an 'I know best' situation.

Although I new the value of including a client into a process and letting them be actively involved, this process hadn't considered this at this stage and was an invaluable lesson. Although pursuing an intuitively lead process had resulted in a unique outcome that was fulfilling for me, it wasn't for the client. It highlighted that pitching and delivering a concept is equally as important to developing it. To resolve this, I created six logos and asked the client to consider which one was most reflective. The response was 'I just love this one!'.

Findings
︎ Visual refrences are concepts, the symbols communciate a story. Therefore when trying to make something new, it must be conceptually new as well as visaully.

︎ Purusing a fulfilling design process is aimless if it is not shared correctly.

︎ Do not send present a final concept via email at 11:30pm




---
Workshop

Workshop Particpant's Poster


For further insight into the workshop please refer to appendix 4.
The syllabus assignment can be downloaded here.

The workshop was conducted in Week Eight and provided opportunity to present the research in engaging and insightful manner. It was the result of numerous weeks of refinement, preflighting ideas and testing and possible ways to best share the research in an impactful way. The purpose of the workshop was to encourage students to be more critical of their design process and consider how they contribute and participate in corporate and visual culture. Accordingly, the workshop participants were asked to respond to a speculative brief to produce a visual identity and narrative.

To do this, participants were informed about adopting a intuitive lead design process by referencing the Think, Feel, Know framework and being lead through the Double Diamond Design Process. By adopting this design approach, it highlighted that a design process can be liberating and result in producing unique visual identities and creative responses. The defined stages of this design process were time allocated to allow for the rapid production of ideas. The students were given magazines as an analogue source of content to source imagery, ideas and concepts. The final outcome resulted in a collage which portrayed a narrative to be representative of an identity. Participants then presented their outcomes and describe them through keywords in Think, Feel, Know i.e. I think this is justified because, I feel this is appropriate because etc

The importance of these workshops highlighted that if designers don't take risks and question how and why they do things, how will design evolve? How do brands differentiate? Often design is treated as a commodity and it's necessary for students to understand the significance of what they're doing to find value and confidence in their creativity. The creation of an identity is a liberating act. Designers should acknowledge this and strive to adopt a fulfilling design process that is critical of the environment it is contributing to.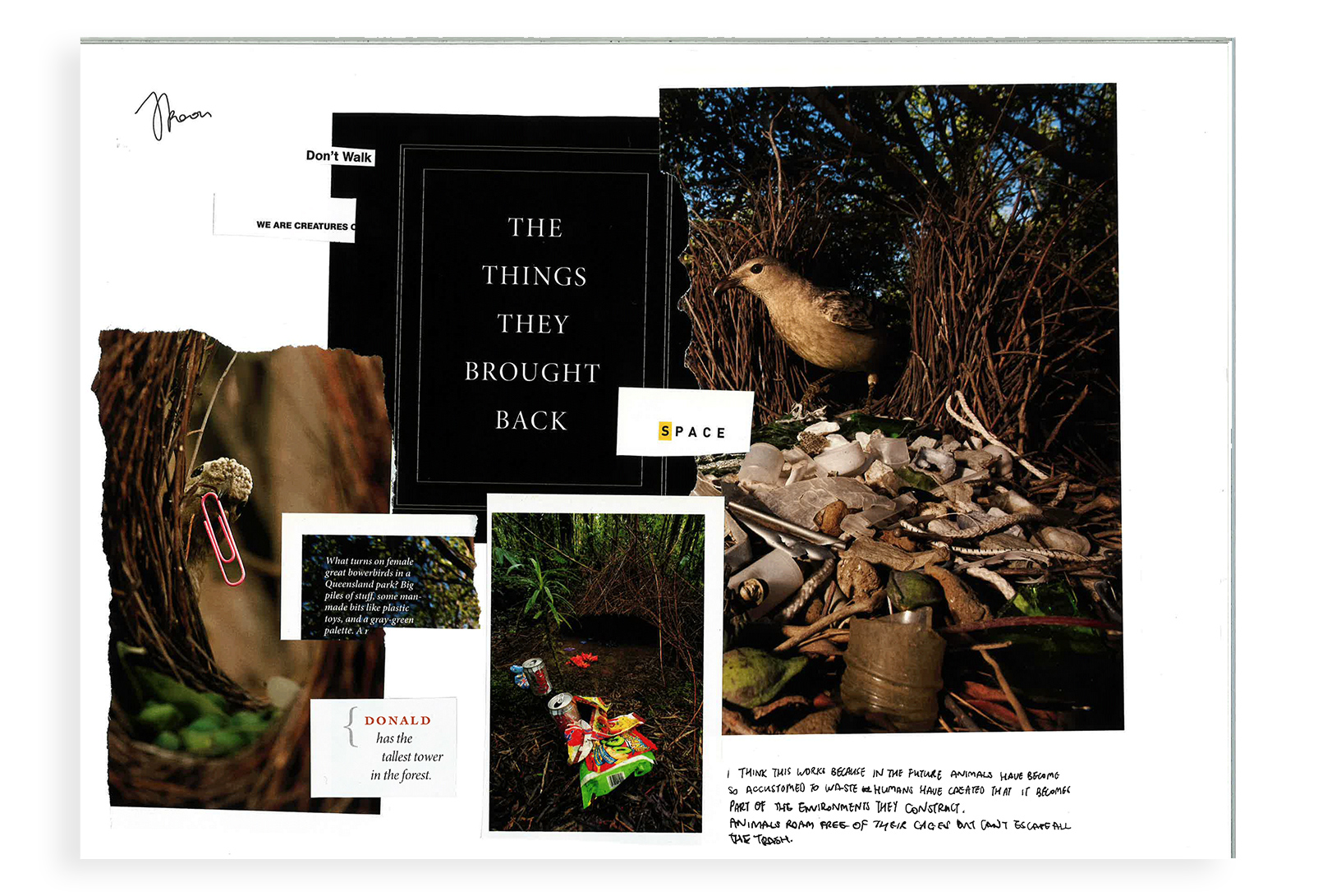 ---